Meet Our Team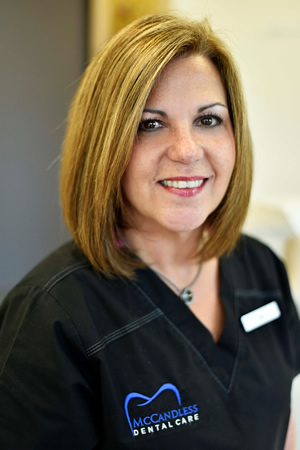 Lisa
Dental Hygienist
Lisa is a registered dental hygienist. She graduated from the University of Pittsburgh in 1984. Lisa has been working in the practice since 1985. She lives in Hampton with her husband Ron. Lisa has two children, Brian and Melissa, and two beautiful grandchildren, Audrey and Owen. Lisa loves to spend her days off with her grandchildren.
---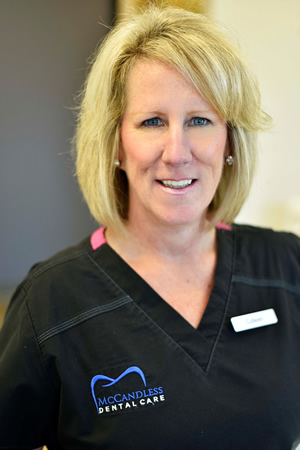 Colleen
Dental Hygienist
Colleen is a registered dental hygienist and resides in the Mars Area with her husband John and her two children, Carly and CJ. Both of her kids attend Penn State University.
After working as a dental assistant for several years, Colleen went to Allegany College of Maryland where she earned her degree in Dental Hygiene in 1986.
---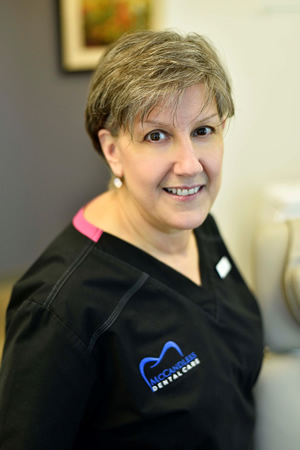 Teddi
Dental Hygienist
Teddi is a registered dental hygienist. She received her dental hygiene license in 1981 followed by a bachelor's degree in Health Related Professions in 1982 at the University of Pittsburgh. Approximately ten years later, she returned to her alma mater and earned a Master of Public Health.
Teddi lives in Allison Park with her husband Mark and daughter Emily. In her spare time, she enjoys walking, spending time with friends, family get-togethers and functions with her church and community.
---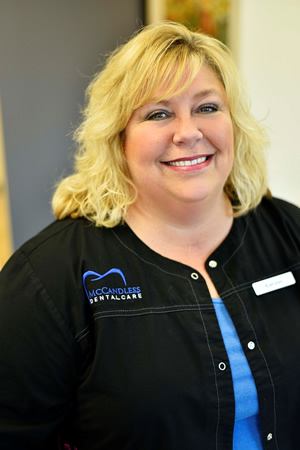 Kiersten
Front Office Manager
Kiersten is our front office manager. She has been working in the dental field for close to 30 years. Kiersten has been with our office for 13 years. She grew up in the North Hills area and graduated from North Allegheny High School. In her spare time, Kiersten likes to spend time with her boyfriend, friends and family.
---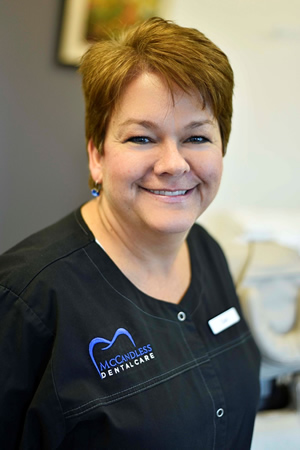 Dani
Dental Assistant
Dani is a dental assistant who has been working in the dental industry for over 28 years. She has been with our practice for more than 25 years. Dani lives in West Deer with her husband Don and two children, Tyler and Jenna. Dani spends her free time with her family and watching sports, especially the Penguins!
---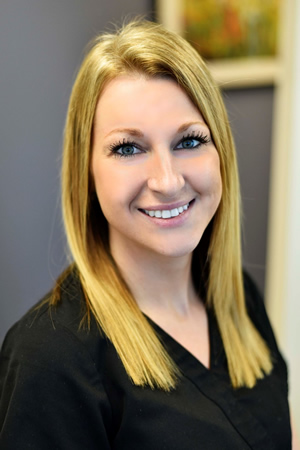 Maria
Expanded Function Dental Assistant
Maria is an expanded function dental assistant with over 10 years of experience. She graduated from the Bradford School in 2008 with an Associates degree in Specialized Dental Technology. She resides with her husband and daughter in McCandless Township. In her free time, Maria enjoys spending time with family, cooking and baking.
---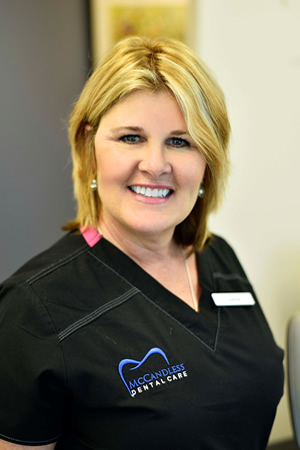 Luanne
Luanne is a dental assistant. She lives in Butler and has two grown children. Luanne enjoys taking walks and hiking with her dog. She loves spending time with patients and making them laugh!